News of the Week for October 6th, 2013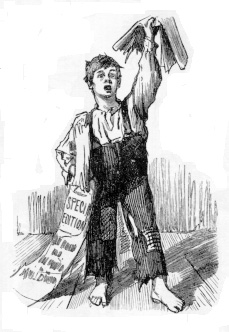 Obama Scandals
"Barrycade" enters Urban Dictionary
"Dude, Obama barrycaded the park."
Tuesday night Mandy wrote a post, WWII Vets storm Barry-cades, regarding the absurdity of the Obama administration erecting barricades in open spaces for no reason other than to hassle Veterans at the World War II Memorial.
Troops Forage for Food While Golfers Play on in Shutdown
Grocery stores on Army bases in the U.S. are closed. The golf course at Andrews Air Force base is open.
Lake Mead property owners forced out until shutdown ends
The government shutdown is being felt close to home for some locals. They say they're being forced out of private homes on Lake Mead because they sit on federal land.
Gun Rights
Florida boy, 8, suspended from school after using finger as imaginary gun
An 8-year-old Florida boy was suspended from school after using his finger as a pretend gun while playing cops and robbers with his friends.
Hide the Decline
Environment &
"Green Energy"
Still More Climate Follies
Yesterday I noted a sentence from the draft Chapter 9 ("Evaluation of Climate Models") of the IPCC's full climate science report that reads: "The ability of a climate model to make future climate projections cannot be directly evaluated. . ."
The Buying And Selling of Science At The UN IPCC
"Buy The Sky and Sell The Sky"
MIT Climate Scientist Dr. Richard Lindzen Rips UN IPCC Report: 'The latest IPCC report has truly sunk to level of hilarious incoherence' — 'It is quite amazing to see the contortions the IPCC has to go through in order to keep the international climate agenda going'
MIT Climate Scientist Dr. Richard Lindzen told Climate Depot on September 27, 2013: I think that the latest IPCC report has truly sunk to level of hilarious incoherence. They are proclaiming increased confidence in their models as the discrepancies between their models and observations increase.
IPCC's High-impact, low-probability risk media talking points
'Abrupt Climate Change' may turn out to be an IPCC own goal
Obamacare
Government in Healthcare
Obamacare website quietly deletes their phrase "free health care"
I mean, let's be real here. If you are stupid enough to think such a thing as "free health care" exists, you are probably too stupid to notice wording changes on a website. Still funny though.
Obamacare: Wrong in Practice, Wrong in Theory
Even if the implementation can be improved, it's still bad for Americans' health.
Reaping Profit After Assisting on Health Law
Washington's health care revolving door is spinning fast as the new online health insurance marketplaces, a central provision of President Obama's health care law, are set to open Oct. 1. Those who had a hand in the law's passage are now finding lucrative work in the private sector, as businesses try to understand the complex measure, reshape it by pressing for regulatory changes — or profit from it.
Enough With Pretending Obamacare's a Market
For months if not years, the Obama administration has used one analogy after another to describe how the health-care law's market will work. But for the most part, these explanations just go to show how confused they are about what the law does or what a government mandate means.
What Does Obamacare Have Against Indians?
The Obamacare exchanges launched across the country today, with widespread reports of confusion and various technical snafus. Here in Minnesota, the state's MNSure exchange was supposed to open this morning, but authorities deferred the launch until this afternoon. This made quite a few people nervous: if the exchange wasn't ready by morning, how likely is it that it is really ready to go by the afternoon?
ObamaCare reg on digital patient records raises security concerns
A provision in ObamaCare requiring medical providers to switch from paper patient charts to electronic records is intended to reduce costs and improve care. But privacy advocates fear the transition is too fast for security measures to keep pace.
NHS cover-ups are not a failure of the system; they ARE the system
Four years ago, when I drew attention to the poor performance of Britain's healthcare system relative to other industrialised states, Andy Burnham, then Health Secretary, called me "unpatriotic". He was, as I recall, cheered on by many of the same people who now say, "How dare the Daily Mail presume to arbitrate what constitutes patriotism?" but leave that aside. We now know that, at the very moment he was uttering those words, Burnham was presiding over the atrocities at Mid Staffs and other hospitals.
Dead people can sign up for health care in Kentucky
Obamacare can help dead people, too. This is apparent in Kentucky, where application forms for the state's new Obamacare benefit exchange asks if the application is for someone who has recently died.
War & Terror
Obama waives ban on aiding regimes that use child soldiers
President Obama determined that it is once again in the national interest of the United States to waive a provision of a law against aiding regimes that use child soldiers to provide non-lethal assistance and peace-keeping support to several African countries.
National
If the Elizabeth Warren presidential train picks up steam, will Hillary raise the Cherokee issue?
I hear Elizabeth Warren's presidential train a comin', it's rollin' round the bend
Fired Religious Fox Sports Broadcaster: 'I'm Going to See Justice Through'
In an exclusive interview with Breitbart News, former Fox Sports broadcaster Craig James, who was allegedly fired for his religious perspective on same-sex marriage, spoke out, telling Breitbart News that he would not stop fighting until he got answers from Fox Sports about their alleged discrimination.
Pink Fascists Intimidate Guido Barilla Into Praising the "Evolution of the Family"
On Friday I mistakenly urged people to buy Barilla products, after owner Guido Barilla appeared to stand up for decency by refusing to comply with militant deviants who demand that commercials push their propaganda by featuring depraved homosexual "families." But now it appears that the Gay Mafia has made him an offer he could not refuse. These 43 seconds of horror emblemize the sinking of a civilization into the sewer
Massachusetts 'weeding out' Christian beliefs
Foster-care officials declare parents with traditional values unacceptable
Kevin McCarthy: House GOP has more 'options' to avoid government shutdown
House Majority Whip Kevin McCarthy on Sunday said House Republicans have "other options" if the Senate kicks back a government spending bill clean of any anti-Obamacare provisions.
After Told He's Racist, UW-M Student Rejects Further Diversity 'Training'
Jason Morgan, a University of Wisconsin-Madison student earning his doctorate there, has told his supervisor he objects to the school's mandated diversity training for teaching assistants (TAs) because leaders of the first session he attended essentially called him – and the whole class – racist.
College student forced to go to "diversity training" and is called a racist, his response is legendary
It's always nice to see someone standing up to the leftist establishment at their college. Notice how he doesn't demand the school no longer offers "diversity training", but that it should not be mandatory and paid for by tax dollars. That my friends, is the difference between conservatives and liberals.
Justice Department sues North Carolina over voter law
The Justice Department announced Monday that it is suing the state of North Carolina for alleged racial discrimination over tough new voter ID rules.
College "confession" forums replace open dialogue in a world of speech codes
Political correctness is driving campus problems underground without solving anything.
Shutdown: Veterans Take Barricaded World War II Memorial that Normally Goes Unmanned
Leo Shane III is tweeting from a bizarre scene on the Mall in Washington. Veterans from all over the country had come to the World War II Memorial to visit it. That memorial is normally unmanned, as it has no store or other amenities and needs no staff. But it had been barricaded. The veterans, some of whom surely stormed beaches to fight the Nazis or Imperial Japan in their youth, were not about to be stopped.
Booker's Lead Slips to Six Points
Internal polling conducted by New Jersey senatorial candidate Steve Lonegan's campaign and obtained by National Review Online shows Newark mayor Cory Booker's lead slipping to six points, 48 to 42. A Quinnipiac poll released last week showed Booker leading Lonegan by 12 points, and even that poll was considered a positive sign for the former Bogota mayor, as the earliest tallies showed Booker ahead by over 20 points.
Utah parents charged with vetting Common Core tests being sworn to secrecy
Leave it to government bureaucrats to think that government transparency efforts should somehow be shrouded in secrecy.
Reid Supporter Whittemore Gets 2 Years in Campaign Cash Case
Ex-Nevada power broker Harvey Whittemore admitted he was "arrogant and naive" but insisted "I'm not greedy" before a judge sentenced him Monday to two years in prison for funneling more than $130,000 in illegal campaign funds to Sen. Harry Reid's re-election committee in 2007.
Lesbians Adopt Boy, Chemically Transform Him Into Pseudo-Girl
The sexual molestation that inevitably results is hardly the only reason that the liberal push for more homosexual adoption is morally abhorrent. How can it be called decent to put children into situations like this?
LAUSD to confiscate iPads after spending $1 billion
Wonder why California is broke and the LA Unified School District struggles at its core mission of educating children? The sad saga of the iPad project demonstrates at least some of the issues. At an estimated cost of $1 billion, the LAUSD launched an effort to hand out "borrowed" iPads to its students in order to minimize textbook and material costs, but despite all of the money spent, their security program on the devices lasted hours in the hands of the students. Now the district will try to confiscate all of the iPads, throwing in the towel on the massive investment after just a few weeks
Obama to veto NIH funding – will liberals who screamed about kids with cancer call him out?
"Research for Lifesaving Cures Act" will be killed.
Harry Reid: Why Would We Want To Pass A Bill To Help Children With Cancer?
Darrell Issa Deems Obama a 'Non-Essential' Government Employee
He's got a point.
Rand Paul Calls Out CNN Anchor After She Declares Obamacare a GOP 'Obsession' and Asks Why This Offer From Democrats Isn't 'Enough'
CNN anchor Erin Burnett invited Sen. Rand Paul (R-Ky.) on her program Wednesday to discuss the state of "negotiations" between Democrats, including the White House, and Republicans in Congress. Burnett argued that Obamacare has become a GOP "obsession" and asked the senator why the Democrats' offer of a $988 billion spending cap wasn't "enough" to end the partial government shutdown.
Democrats Pay Union Members to Protest World War II Vets
It appears that the Obama administration is violating the First Rule of Holes. Yesterday the administration looked awful when it "closed" and barricaded the World War II memorial on the Mall. The memorial is, by its nature, open. There is nothing to close. And the administration knows that every day, tour groups consisting of WWII vets, now mostly in their late 80s or early 90s, come to Washington to visit the memorial. So the administration couldn't resist closing the WWII memorial by putting up barricades, as part of their effort to dramatize how terrible the government "shutdown" is.
I Really Don't Remember Math Being This Difficult
From a 3rd grade common core math workbook
PA governor: Same-sex marriage equivalent to brothers and sisters marrying
Ah, the argument by analogy — its potential for backfire knows few limits. After attorneys for Pennsylvania Governor Tom Corbett, a first-term Republican vying for re-election, suggested that same-sex marriage would be the equivalent of allowing 12-year-olds to marry, Corbett tried to distance himself from the remarks. "I think a much better analogy," Corbett told WHP-TV in Harrisburg, "would have been brother and sister, don't you?"
High school graduation rates among children of same-sex households: They are 65% as likely to graduate compared to children living in opposite sex marriage families
Almost all studies of same-sex parenting have concluded there is "no difference" in a range of outcome measures for children who live in a household with same-sex parents compared to children living with married opposite-sex parents. Recently, some work based on the US census has suggested otherwise, but those studies have considerable drawbacks. Here, a 20 % sample of the 2006 Canada census is used to identify self-reported children living with same-sex parents, and to examine the association of household type with children's high school graduation rates. This large random sample allows for control of parental marital status, distinguishes between gay and lesbian families, and is large enough to evaluate differences in gender between parents and children. Children living with gay and lesbian families in 2006 were about 65 % as likely to graduate compared to children living in opposite sex marriage families. Daughters of same-sex parents do considerably worse than sons.
Shutdown theater intends to make the public squeal for more government
The federal bureaucracy has nearly 3 million employees. Collectively, these workers have so many overlapping responsibilities and regulatory powers that government shutdowns should be mandated every year, if only to slow the growth of the country's $17 trillion debt.
Revealed: FIVE off-duty NYPD officers were among the bikers involved in SUV attack but not one of them intervened to help father as he was viciously beaten in revenge for running one of them over
Injured biker Edwin Mieses Jr now faces permanent paralysis
Two detectives and three other officers, all off-duty, witnessed the attack
A number of off-duty corrections officers may also have been present
The attacker is expected to turn himself in soon
Court Ruling on Opposite-Gender Sports Teams Being Reconsidered
Boys now joining girls teams, forcing review of policy.
Pennsylvania to re-think rule allowing students to play on opposite-gender sports teams
A court ruling that allowed girls to play on boys teams in Pennsylvania will reportedly be reconsidered this week, potentially paving the way for a ban on cross-gender play in the state.
Economy
& Taxes
Surprise CBO report: United States on an "unsustainable" budget course
Here's some oh-so-pleasant news to keep in mind as Democrats casually insist that we should simply raise the debt ceiling again and again and again, with no end in sight, and fiercely rip Republicans for even daring to suggest budget cuts to federal programs.
On The 100th Anniversary of the Income Tax
Woodrow Wilson signed the Income Tax into law one hundred years ago today. As direct taxation of Americans was prohibited by the Constitution, a constitutional amendment was necessary before what would become the Revenue Act of 1913 could be legally imposed. The income tax, and the enabling amendment, were sold to the voters as necessary for a tax on rich people that would mean lower taxes and cheaper goods (due to lowered tariffs) for everyone else. Only one percent of the population was subject to the tax then, and the tax rate was one percent. The voters need not worry, they were told, because regular people would never ever pay the income tax.
The cheap tricks of the game
The games politicians play: Barack Obama is having a lot of fun using the government shutdown to squeeze the public in imaginative ways. The point of the shutdown game is to see who can squeeze hardest, make the most pious speech and listen for the applause. It's a variation on the grade-school ritual of "you show me yours, and I'll show you mine."
The Emerging Offer
It hasn't been announced, and you won't hear about it today, but the final volley of the fiscal impasse, at least for House Republicans, is already being brokered. And according to my top sources — both members and senior aides — it won't end with a clean CR, or with a sprawling, 2011-style budget agreement. It'll end with an offer — a relatively modest mid-October offer that concurrently connects a debt-limit extension, government funding, and a small, but strategically designed menu of conservative demands.
Food distributor stalled, charter boat captains docked
Boehner wouldn't budge, calling the president's position, a "my-way-or-the-highway approach."
Feds Reject Offer by Arizona Gov. to Reopen Grand Canyon Using State Funds
Arizona Gov. Jan Brewer said Friday that federal officials declined her offer to reopen the Grand Canyon using state funds.
Iwo Jima Memorial Closed, Barricades Erected, Vets Break Through
Another open-air memorial in the Washington area is closed and barricaded off: the Iwo Jima Memorial, just across the bridge from D.C. in Rosslyn, Virginia.
Sen. Ted Cruz with Candy Crowley on CNN's State of the Union
International
Greece is starting to look like Weimar Germany
Economic collapse, mass joblessness, uniformed paramilitaries, street violence, political assassinations and, now, a round-up of opposition MPs. Euro-wracked Greece is beginning to feel eerily like Weimar Germany.
Belgian killed by euthanasia after a botched sex change operation
A Belgian has been killed by medical euthanasia after pleading for death because a botched sex change operation to turn her into a man had resulted in "a monster".
Maduro expels U.S. embassy officials for their obvious role in Venezuela's toilet-paper shortages; Update: State Dept may take "reciprocal action"
Most unfortunately, the nefarious and shadowy forces of imperialist aggression just never seem to let up on their evil machinations to persecute and undermine the righteously socialist people's regime of Venezuela — or, anyway, that's how its leaders remain determined to publicly interpret the situation in the midst of persistent material woes. Former president Hugo Chavez was excessively fond of blaming foreign-based conspiracies for all of his country's fiscal and economic problems, and his successor Nicholas Maduro is desperately grasping at the same tactic in the face of an ever-worsening economic scenario.
Parole for Man Who Killed Dutch Politician
The animal rights activist whose 2002 assassination of a populist anti-immigration politician plunged the Netherlands into turbulence is eligible for early parole and should be reintegrated into society, a criminal justice agency ruled Wednesday.
Opinion
Can white people be victims of racism?
One of the unfortunate consequences of using social media these days is having to put up with a far broader range of other people's views than most of us would have willingly exposed ourselves to in the past. This becomes exceptionally trying when we find ourselves confronted with the views of the worryingly large body of people who don't think exactly as we do on every single issue. If we weren't tolerant in the face of such deliberate provocativeness we would probably go mad. On a personal level, one of the things that has put me off any kind of blogging for so long is that it can seem like a waste of intellectual effort to set out in tiresome detail arguments that seem intuitively obvious to me personally. However when it's clear that the opposite view is widely held on the internet and elsewhere, some effort in thinking through and then clearly stating one's position is justified.
We get the government we submit to
An old chestnut holds that we get the government we deserve. To some degree, that's true. The American public has a huge amount of theoretical leverage over its Ruling Class. Broadly speaking, no nominally free population can be eternally bound by any system of laws it profoundly disagrees with. Any aspect of law or government could be changed. The Constitution has been amended many times.
US government shutdown: Barack Obama is presiding over the end of America's superpower status
For a country that is supposed to be the most powerful in the world, the fact that Americans have today woken up to find large swathes of their nation closed for business is humiliating.
Powers, Separated on Purpose
The Constitution actually encourages gridlock.
The Real Debt Ceiling
WhEnough With Pretending Obamacare's a Market a name="War__Terror"at will happen in a decade or so, when default becomes inevitable?
Having no government may not be such a bad thing
Belgium has now gone for more than a year without a government and, you know what? Life is carrying on as normal. The crops are growing, the wheels are turning in the factories, the civil servants (there are lots of these) are lingering over their coffee and speculoos biscuits. A lighter than normal legislative agenda has given the country something of a boost: growth forecasts keep being upwardly revised, and the economy is expected to expand by 2.3 per cent this year.
Fifty shades of Big Government
Today's installment of Shutdown Theater includes the Obama Administration trying to rope off the ocean, as charter fishing boat captains and tour guides were informed by the National Park Service shock troops of His Imperial Barricading Majesty that Florida Bay is closed for the duration of the current "budget crisis." (Disclaimer: no actual "budget," or anything remotely resembling one, will be involved in its resolution.)
The Anglosphere miracle
When I was four years old, a mob attacked our family farm. There was a back entrance, a footpath into the hills, and my mother led me there by the hand. "We're going to play a game," she told me. "If we have to come this way again, we must do it without making a sound."
It's been the 'law of the land' since 1987, Harry Oct4 by Thomas Mitchell
In a column today Review-Journal columnist Steve Sebelius asserts that ObamaCare is the "duly passed, court-upheld, election-tested, unamended law of the land."
To which I reply with two words: Yucca Mountain.
Too Poor To Pay Attention?
On yesterday's "The Five" on Fox News Channel, Bob Beckel was crowing about various polls indicating that people say they prefer the "Affordable Care Act" over "Obamacare
You might be a liberal if … you think the government "shutdown" is racist
Did you know that the government is shut down right now because the GOP is racist?!