What will become of America and the future of her governance? Moreover, what will be America, and what does that mean? Is it something to be conserved and forfended against by stewards of the public trust, being left to thrive in an organic and evolutionary manner? Or is it something to be enforced, being protected and curated towards desired ends?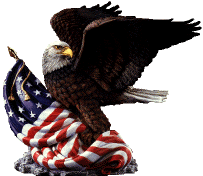 A key element re America natura for conservatives is the recognition that America was not constructed from theory, but that theory was constructed from the extant American—and prior to that English—values, mores, customs, and folkways. Societies, in general, are evolutionary and some elements will be destructive to that society while some will be conducive towards its prosperity. America is a rare confluence of social conditions and values resulting in a freedom to choose concomitant with the wisdom to choose correctly, and that this historically rare confluence can not be dreamt up ex nihilo in vacuo to be imposed or conformed to by intelligent designers.
Thus, part and parcel of what makes America esse America is not certain social or governing policies imposed by an intelligent designer on the people, but the law of the land— rooted in those mores, customs, and folkways—whence good governing policies and a prosperous and stable society derives. In other words, the state and its governance in America is, or at least ought to be, organic rather than managerial. Implementation of a particular policy is ancillary and derivative of that, not the driving or originating source.
But there seems to be an accelerating drive to eschew all this and shift towards a more command and control view of government, albeit not in a Preußisch vein thankfully, where good policy ends and a healthy society derive not from the firm basis of our civic heritage, but by will to power.
Be it the rise of the Alt-Right, many of whom have happily claimed to not be conservative ("what did they ever conserve"), an antipathy against "the establishment" or the "deep state" be that real or perceived, or simply a fatigue with politics as usual combined with a desire to get 'er done, there is an increasing desire amongst the right, broadly defined, to dispense with any restraint and enter into a Hobbesian bellum omnium contra omnes situation, albeit with a clear "us vs. them" battleline presumptively drawn.
Dispensing with the question of the Alt-Right, per se, since it is discussed elsewhere, let us examine those who wish to dispense with the limitations that a conservative view of governance brings, seeing that a playing by Marquess of Queensberry rules while the opposition fights MMA style, in order to combat and throw off the yoke of the Left in order to direct society preferentially thence.
Indeed, many on the right have embraced the tactics of the Left, including Alinksy's "Rules for Radicals" under the notion that turnabout is fair play. Perhaps, but one should be careful not to dabble to long with the Nietzschean Abyss lest the opposition overshadows what is being defended.
In governance, even when combating those who would corrupt and destroy the essence of our civic heritage that stands as the foundation for America esse America, one should never sacrifice the forms and functions that serve, even if in a limited degree, to retard the advance of those on the Left that wish to destroy it.
Form and function matters. They provide the framework through which the destruction of American mores, customs, and folkways are blunted and even reversed. They remain as pathways to organically reclaim what lies dormant or forgotten. It is the optic that forces those who wish to fundamentally transform America to proceed in such a manner that their victories can be countered by a renewal of the fundamental principles of our civic heritage, and through which their tyranny and mutation of society can be reversed, thus conserving America esse America.
Does the Gramscian march of the Left prove otherwise? Does not acquiescence—nay—outright collaboration of the conservative intellegencia and politicians show that all forms and functions ought and need to be forsaken so that power can be taken from them and used for us?