Another "quick takes" on items where there is too little to say to make a complete article, but is still important enough to comment on.
The focus this time: Clean-up in aisle "woke".
First, a little mood music:
Carrying on…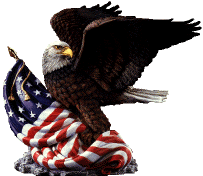 The proletariat must be made to embrace the woke revolution by their elitist superiors!
"Job listings on Eastern Washington University's (EWU) 'Employment Opportunities' website appear to require applicants to get on board with Diversity, Equity, and Inclusion ideology as a condition of employment, from custodian to associate dean.

"Each job requires the applicant to write a 'Diversity Response' describing how they will 'apply an approach that is supportive to the diverse needs, including universal access, of our students, faculty, staff, and the public.'

"'[W]e are interested in how your qualifications prepare you to work with diverse faculty, staff, and student populations representing various cultures and backgrounds that may be different from your own,' each job description reads.

"A 'Tribal Land Acknowledgement' is also featured with every job posting."

And oh how they want everyone to embrace the woke revolution and its twisted obsession with "power, inequality, and justice"…
"In May, faculty at my alma mater, Bryn Mawr College, approved a new 'Power, Inequity, and Justice' requirement. It will be implemented at the beginning of the 2023-24 academic year.

"Under this new addition to existing distributional study requirements, students will be required to take a single course focusing on issues of power, inequity, and justice. The curriculum committee, which proposed the new requirement, explained it this way:

"'Our curriculum needs to foreground more explicitly a basic ethical component of a 21st-century education: an understanding of the ways that power dynamics and hierarchies shape the production of knowledge and access to opportunity, as well as engagement with histories and futures of social transformation and justice.'"

And that woke revolution is going after families.
"Hillary Clinton once famously wrote a book titled 'It Takes A Village.' One feminist scholar is taking that argument one step further, arguing children should be raised by society rather than just their parents.

"An expert on 'feminist, trans and queer politics and philosophy,' scholar Sophie Lewis on Nov. 16 spoke at UMass Boston at an event named after her October 2022 book, 'Abolish the Family: A Manifesto for Care and Liberation.'

"Lewis has said in her various writing and interviews that her goal through 'abolishing the family' is to reimagine the notion of the family past fatherhood and motherhood into a more universal sense, where children are not 'property' of parents, but raised by society as a whole."
TTFN.