News of the Week for Oct. 10th, 2021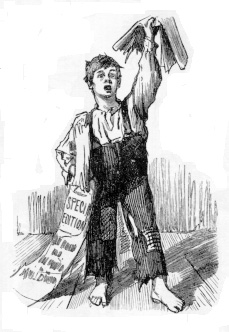 Riots & Revolution
Minnesota Democrats still divided on abolishing the police
Ed Morrissey has been keeping tabs on the ups and downs of Minnesota's effort to pass a charter amendment that would remove the City of Minneapolis' requirement to fund and staff a police force. That ballot resolution was challenged in court, facing accurate claims that the wording of the resolution was intentionally deceptive. A lower court agreed with that request repeatedly, but the state Supreme Court eventually disagreed and allowed the ballot question to move forward. If the ballot resolution passes next month, the Minneapolis City Council would gain the ability to abolish its police force and replace it with a "Department of Public Safety" that might or might not include "some police officers."
George Soros contributes $500,000 to defeat police funding initiative in Austin
For the second time in recent months, billionaire socialist George Soros contributed money to influence Austin politics. He is contributing big bucks to defeat Proposition A which, among other things, will fund the hiring of more police officers in the city. Proposition A would establish a minimum staffing level for the Austin Police Department of 2 officers per 1,000.
Outrage after Seattle runs SEGREGATED anti-racism seminars for city employees that teach that 'whites are oppressors'
Documents reveal that one of two city-funded seminars excluded white employees, while a sister seminar preached that they are responsible for racism
'Communist Party' at U Florida contested student govt. elections on 'labor army,' abolition, CRT platform
Twelve candidates ran for student government positions under the Communist Party at the University of Florida during the school's fall 2021 election.
Our New Database: "Critical Race Theory infiltrating America's 25 most elite private K-12 schools"
Fox News covers our new database at CriticalRace.org. Quoting me: "What happens at these elite private K-12 schools matters to the country as a whole and our future as a society devoted to equality, not race-based classifications and conflict."
AG Garland Weaponizes FBI Against Parents Protesting Critical Race Theory, Mask Mandates
Garland mentions threats, but does not mention anything specific in the press release.
Derek Chauvin needs a lawyer
Joe Tamburino is a Minneapolis lawyer who specializes in criminal defense. He observed the trial of Derek Chauvin from beginning to end in order to provide the commentary that accompanied Jason DeRusha's coverage of WCCO TV's online streaming of the trial.
Hmmmm: Why are CIA informants suddenly going missing?
So much for "over the horizon" capabilities, eh? This looks like a bad sign indeed, especially after the disgraceful rout out of Afghanistan. The New York Times report doesn't give a specific timeframe for this trend, but it's gotten bad enough of late for the CIA to go semi-public with it (via The Bongino Report)
LA Times: California students still stuck in Afghanistan, you know
You'd never know it from national media coverage, but at least the Los Angeles Times reports on Americans abandoned in Afghanistan. To be more precise, staff writer Justin Ray digs into the status of dozens of California students in his morning newsletter today. That does have a link on the paper's home page on the website, but the LAT didn't even make that their most featured story on Afghanistan today.
Biden's "Taiwan Agreement"
President Biden sparked confusion last night when he referred to a seemingly nonexistent agreement between the U.S. and China over Taiwan.
AG Garland's Daughter is Married to Co-Founder of Company That Sells Critical Race Theory Materials
The company, Panorama Ed, also has connections to Facebook founder Mark Zuckerberg.
Portland on the verge of the most violent year in modern history
Portland hasn't quite crossed that line this year but it seems inevitable. So far this year, 68 people have been killed compared to a high-water mark of 70 who were killed back in 1987. Of course the population of Portland is almost double what it was in 1987. Still, the city had just 36 homicides in all of 2019, so a sudden surge to what will likely be double that in 2021 is worrisome.
McAuliffe: I can't define "Critical Race Theory" but it's not taught here in Virginia and it's racist to worry about it
I've been resisting my hunch that Glenn Youngkin's going to win this race, only because Virginia is so blue nowadays. It was Biden +10 less than a year ago.
Corona Virus
China PCR test orders soared before first reported COVID case
Government contracts show surges in Wuhan-area purchases starting May 2019
Can Employers Punish Employees If Spouses Aren't Vaccinated?
First, President Biden pushed employers to force employees to receive a medical intervention, i.e., a COVID vaccine. Even before the new rule has been promulgated, many companies are now imposing the requirement and firing employees who disobey.
NIH Director abruptly steps down
This news seemed to come out of nowhere. After seeing him on nearly every cable news show on a daily basis for months on end, it was announced last night that Dr. Francis Collins, the Director of the National Institute of Health, is stepping down. Collins took the role under Barack Obama and retained the position over the course of three presidencies. He's been highly "outspoken" (to put it mildly) about what sort of executive mandates regarding face masks and vaccinations were required to combat the pandemic. So was this some sort of signal that the battle against the novel coronavirus is essentially over or just a normal career move?
Hospital system says it will deny transplants to the unvaccinated in "almost all situations"
A Colorado-based health system says it is denying organ transplants to patients not vaccinated against the coronavirus in "almost all situations," citing studies that show these patients are much more likely to die if they get covid-19.
New Analysis Suggests COVID Spread "Virulently" in Wuhan in Summer of 2019
British press looking at a 2018 proposal showing the US and Chinese scientists planned to create a brand new coronavirus at the Wuhan lab.
The lab leak exposed
RealClearPolitics co-founder Tom Bevan must read a lot of columns in connection with his work. When he singles one out, I infer it must be good. On Twitter Tom draws attention to the Wall Street Journal column "Science Closes In on Covid's Origins." Subhead: "Four studies—including two from WHO—provide powerful evidence favoring the lab-leak theory." The column is written by Richard Muller and Steven Quay. Muller is emeritus professor of physics at the University of California, Berkeley and a former senior scientist at the Lawrence Berkeley National Laboratory; Quay is founder of Atossa Therapeutics and co-author of The Origin of the Virus: The Hidden Truths Behind the Microbe That Killed Millions of People.
China Braces for Possible Large-Scale COVID-19 Outbreak: Leaked CCP Documents
The Chinese regime has notified local authorities to prepare for a large-scale outbreak of COVID-19, according to leaked internal documents obtained by the Chinese Epoch Times.
Gun Rights
Kyle Rittenhouse decisions to shoot were reasonable, use-of-force expert testifies
A use-of-force expert called by the defense testified for hours at a pretrial hearing for Kyle Rittenhouse Tuesday.
Hide the Decline
Environment &
"Green Energy"
The Next Thing: "Heat Governance"
It used to be that if someone shouted in an alley, "It's the heat!", it meant the police were coming. But if the perpetual do-gooders have their way, pretty soon might have actual "heat police."
Canada invokes 1977 treaty against Gretchen Whitmer
When it comes to the "keep it in the ground" crowd, a few little things like a global pandemic, a border crisis, and the collapse of Afghanistan aren't going to slow them down. This is particularly true in Michigan, where protesters continue to disrupt the construction of multiple oil and gas pipelines however they can. And they've had plenty of support from Governor Gretchen Whitmer in these efforts. One of the larger bones of contention in this battle has been Canadian operator Enbridge's Line 5 pipeline, stretching from Minnesota to Ontario through Michigan. The pipeline is aging and the company is seeking to replace portions of it with a tunnel running under a strait in the Great Lakes. In the meantime, they've been keeping the existing line flowing despite an order from Whitmer to shut it down. The two sides have been in stalled negotiations for some time, but now the Canadian government is stepping in and asking the courts for relief based on a 1977 treaty that forbids local authorities from closing off the flow of fuel.
An energy crisis is gripping the world, with potentially grave consequences
Energy is so hard to come by right now that some provinces in China are rationing electricity, Europeans are paying sky-high prices for liquefied natural gas, power plants in India are on the verge of running out of coal, and the average price of a gallon of regular gasoline in the United States stood at $3.25 on Friday — up from $1.72 in April.
Lebanon plunges into total darkness as ENTIRE country without light, heat or energy in mass blackout amid fuel crisis
The Mediterranean country is battling one of the planet's worst economic crunches since the 1850s in the wake of last year's devastating blast that levelled a huge part of the capital Beirut.
In Global Energy Crisis, Anti-Nuclear Chickens Come Home to Roost
In virtually every country that has closed nuclear plants, clean electricity has been replaced with dirty power.
Antarctica's last 6 months were the coldest on record
In a year of extreme heat, Antarctica's last six months were the coldest on record. "For the polar darkness period, from April through September, the average temperature was -60.9 degrees Celsius (-77.6 degrees Fahrenheit), a record for those months," the National Snow and Ice Data Center (NSIDC) said.
Obamacare
Government in Healthcare
Washington Post: House Democrats Admit Hyde Doesn't Apply to New "Medicaid-like" Program
"It's not yet clear what a final package would look like. However, the Energy and Commerce Committee — which advanced a Medicaid proposal — does not believe Hyde restrictions under current law would apply to the new Medicaid program, according to a committee spokesperson. That's because as the legislation is currently written, the new Medicaid program would not be subject to annual appropriations, but rather contain its own appropriations."
Medical Journal: Impede Evictions for "Health Equity"
In the woke medical journals, almost every social problem is defined as a public health issue. Publications such as the New England Journal of Medicine, The Lancet, and even the Journal of the American Medical Association, regularly push advocacy pieces that have less to do with medicine and more to do with turning the U.S. hard a'port politically. And don't even start with the bioethics journals that are even more radical.
War & Terror
U.S. General Allegedly Abandoned Allies in Afghanistan for Souvenirs
One of the "iconic" images of our catastrophic surrender from Afghanistan was a night-vision photograph of Maj. Gen. Christopher Donahue, the last American service member to depart the war-torn nation, boarding a C-17 Globemaster.
Russia and China are Already Winning the Nuclear Arms Race
Nuclear buildups, electromagnetic pulse weapons, and cyberattacks from Beijing and Moscow put the U.S. homeland at risk like never before.
Taiwan asks for Australia's support in possible war with China
Over the weekend, I looked at the recent air incursions into Taiwan's controlled airspace by Chinese warplanes and the chances that this situation could escalate into open warfare. While that still seems unlikely, at least in the short term, it's clear that Taiwan is taking the matter seriously. They've been scrambling their own jets multiple times per day in response, heightening tensions above the Taiwan Strait. Yesterday, the country's Foreign Minister tossed another log on the diplomatic fire by publicly calling on Australia to deepen its alliance with the island nation, sharing intelligence and other resources in preparation for a possible war. And if China wants a war, Taiwan is promising to give them one.
Space Force says upcoming meeting with industry won't be business as usual
The SWAC briefing Oct. 27 is not about contract opportunities but rather a strategic-level discussion about capabilities the Space Force will need in the coming years
Is Beijing on Borrowed Time? Is the U.S.?
Will China Invade Taiwan? Despite the recent saber-rattling, probably not any time soon. It lacks the amphibious capacity to land the 30-plus brigades it will need to overcome the island's defense. "China does not appear to be currently investing in the equipment likely required for a direct assault on Taiwan, such as large amphibious assault ships and medium landing craft necessary for a large beach assault."
Why not Luzon instead of Formosa in 2021?
If China wants to take over the Pacific its obvious goal will be to knock Japan out of the Quad. From a purely strategic point of view Japan, not Taiwan, is the crown jewel.
Chinese whistleblower: Uyghurs were arrested at night and beaten until they confessed to something
China's reeducation/prison system for Uyghurs in the western province of Xinjiang has been called "a dystopian hellscape" where people are routinely tortured and degraded. So at this point you'd think it wouldn't be possible to further shocked by what goes on there. But today CNN published a report based on an interview with a former detective who left China and is now describing his experiences there from the safety of Europe.
Kerry on Biden: He "Literally Had Not Been Aware of What Had Transpired" on Submarine Deal
In an interview with French television, U.S. Special Presidential Envoy for Climate John Kerry helpfully explains that President Biden simply had no idea that the U.S.-U.K.-Australia deal on submarines would irk the French government, and "had not been aware of what had transpired."
U.S. State Department: "We're Not in a Position" to Say How Many Americans Remain in Afghanistan
More than a month after the last U.S. forces departed Afghanistan, the U.S. State Department still cannot offer any specific figures on how many American citizens, green card holders, or Special Immigrant Visas remain in Afghanistan. At yesterday's State Department press briefing, with Ned Price
More Evidence of China's Brutal Pogrom against Uyghurs
CNN has published an important story in which a former Chinese policeman describes in vivid, first-person terms, how he systematically tortured Uyghurs to garner false confessions. He was told when assigned to the crackdown that he was arresting terrorists. But he soon learned they were just ordinary people living routine lives disapproved of by the regime.
What about the "Taiwan agreement"?
Winston Churchill's career in politics was dogged by the gibe "What about the Dardanelles?" I wondered if anyone in the White House press corps might ask the psychedelic White House pspokesman Jen Psaki "What about the 'Taiwan agreement'?"
U.S. Troops Have Been Deployed in Taiwan for at Least a Year
Small presence of Americans secretly training local forces marks concern over China's yearslong military buildup and recent moves
CIA creates new mission centers focused on China and technology
CIA Director William Burns announced a series of organizational changes intended to hone the agency's focus on key national security challenges, including the launch of two new mission centers, one focused on China and another dedicated to transnational and technological threats.
Our Next War in Afghanistan Is Already Looming. And It May Be Even Harder.
The dangers that kept the U.S. in Afghanistan for so long are already accumulating again, little more than a month after the last troops left in a chaotic withdrawal.
U.S. Special Operations Forces Are Training the Taiwan Military
The Wall Street Journal reports, "a U.S. special-operations unit and a contingent of Marines have been secretly operating in Taiwan to train military forces there, U.S. officials said, part of efforts to shore up the island's defenses as concern regarding potential Chinese aggression mounts. About two dozen members of U.S. special-operations and support troops are conducting training for small units of Taiwan's ground forces."
China upset that U.S. forces have been training Taiwanese troops
I'm guessing that this topic didn't make it onto the agenda during Joe Biden's recent phone call with Xi Jinping. It's being reported today that the United States military has had a small contingent of troops, both soldiers and Marines, operating in Taiwan for the past year. The troops have reportedly been conducting training for Taiwanese troops in both ground tactics and small boat operations. Needless to say, the Chinese are not thrilled with this news and see it as a breach of longstanding agreements between America and China. To put it mildly, they're not taking the news well.
Putting China's Threat to Taiwan in Context
The spike in Chinese military flights into Taiwan's air defense identification zone has inspired a rash of commentary from progressive and nationalist voices that calls for properly understanding the "context" of the situation — as if the context were not China's decades-long military buildup and the Chinese Communist Party's promises to "reunify" Taiwan with the mainland.
US confident Havana Syndrome caused by energy weapon, Biden signs legislation to help victims
Earlier this week Buzzfeed revealed that back in 2018 a group of US scientific advisors concluded that recordings made by some alleged victims of Havana Syndrome were actually of a species of noisy crickets. The report suggested Havana Syndrome itself was likely a form of mass hysteria. However, the White House pushed back on that claim and today Politico has a story in which unnamed officials claim there is new evidence that Havana Syndrome is real.
Why is China so dangerous?
A response from a reader encouraged me to continue my essay about China. His points are valid, and will be exploited to the max by the Chinese Communist Party (CCP) in the near future. China is a dangerous dragon, despite having fairly blunt teeth and very short claws. It remains a terrible danger, simply because of its size. 1.4 billion people can't be wrong, though they may not have it right.
China-Taiwan tensions: Xi Jinping says 'reunification' must be fulfilled
China's President Xi Jinping has said that "reunification" with Taiwan "must be fulfilled", as heightened tensions over the island continue.
The Chinese Communists Are Evil
One of the strangest phenomena of our time is the whitewashing of the Chinese Communist Party by American liberals. Fifty years ago, everyone knew that the CCP was vicious, cruel and evil. But over the years, economic self-interest–the desire to take advantage of what is at best low-wage labor, and at worst slave labor–has triumphed over moral judgment. With hindsight, maybe Richard Nixon's famous opening up of China and Bill Clinton's admission of China into the World Trade Organization were mistakes. Donald Trump briefly tried to rationalize our relationship with the Evil Empire of the 21st Century, but that was too much for the establishment to take.
Taiwan: How China Would Attack
Earlier this week, the Chinese Communists sent 150 fighter aircraft and bombers into Taiwan's air space, an unprecedented provocation. The London Times considers the reality of a possible Chinese attack on Taiwan. First, what about those fighter and bomber missions?
Sea Power Makes Great Powers
History reveals a country's rise and decline are directly related to the heft of its navy. So why is the United States intent on downsizing?
Navy nuclear engineer and his wife charged with trying to share submarine secrets with a foreign country
A Navy nuclear engineer and his wife have been charged with repeatedly trying to pass secrets about U.S. nuclear submarines to a foreign country, in an alleged espionage plot discovered by the FBI, according to court documents.
National
Ramona Bessinger: I'm A Middle School Teacher Facing Retaliation After Blowing The Whistle On Critical Race Curriculum
After going public about the radicalized and racialized curriculum changes that have increased racial tensions and distorted education, I have been the subject of escalating retaliation, some of which is racially-tinged, from colleagues and administrators.
Biden on Sinema Bathroom Stalking: "It Happens to Everybody"
"I don't think they're appropriate tactics but it happens to everybody… It's a part of the process."
Are you sure your kid can read? All too many US public schools won't tell you the truth
We ask that question of any parent whose child attends a city Department of Education school and more broadly of families (especially urban ones) all across the nation. And not just elementary-school children, but even middle- and high-schoolers.
Clarence Thomas breaks with tradition – asks first question in new SCOTUS term
Supreme Court Justice Clarence Thomas has a reputation for not speaking out as the court hears oral arguments. The new term opened today and Thomas has set a new tone. He was the first one out of the box to ask a question. He is being credited for changing up the way the justices ask questions. Thomas and the pandemic have changed the order in questioning during oral arguments. The first case Monday involved a dispute over groundwater between Tennessee and Mississippi.
Supremes Start with Sentencing Case
The Supreme Court begins its term today, with in-person arguments sans Justice Brett Kavanaugh, who is COVID-positive (though we hope and expect he will appear in the flesh soon, since he is vaccinated and symptom-free). Among the cases up for argument on Day One is a sentencing issue under federal law. I mention it because it is relevant to the discussion of federal sentencing in an essay I wrote for the last issue of the magazine ("Fictions of the 'Carceral State'").
Supreme Court says D.C. not entitled to a voting member of Congress
The big picture: The court issued its decision without a hearing, citing a similar case from 2000 that concluded that D.C. is not constitutionally entitled to voting representation because it is not a state.
Lin Wood hints: Those planes that allegedly hit the World Trade Center were CGI
There had to have been an audio component to the CGI too. I was two blocks away and heard the second plane go in.
Merrick Garland threatens Americas parents
Anyone who still doubts that "moderate" Merrick Garland's Justice Department is a wholly-owned subsidiary of the far left should check out the news that Garland has threatened to investigate and prosecute parents who vigorously protest against school boards and teachers intent on indoctrinating school children in the racist, anti-American teachings of Critical Race Theory. Garland did so through this memorandum.
Mike Pence Reveals the State of His Relationship with Trump
Trump supporters soured on Mike Pence after Trump suggested Pence had the power to stop the certification of the Electoral College when allegations of fraud in battleground states went uninvestigated. Many Trump supporters believed that Pence showed a lack of loyalty to Trump for not overturning the results of the election—something he had absolutely zero constitutional authority to do.
Here's California's Latest Attack on Poor and Middle-Class Residents—in the Name of 'Equity,' of Course
Governor Gavin Newsom has signed into law SB-339, the Road Usage Charge Pilot Program (RUC). The RUC Pilot Program has existed since 2015, but SB-339 expands and extends it through 2027. This time, rather than simply tracking volunteer California drivers and sending them mock bills for miles driven, this bill includes the implementation of an actual tax collection system with participants being reimbursed with an estimated amount in gas taxes used over the program's timespan.
Pennsylvania Democrat Wants 'Inseminators' to Undergo Mandatory Vasectomies
Rep. Chris Rabb, a Democrat in the Pennsylvania House of Representatives, has introduced a bill that "will require all inseminators to undergo vasectomies within 6 weeks from having their third child or 40th birthday, whichever comes first."
Exclusive: Government Secretly Orders Google To Identify Anyone Who Searched A Sexual Assault Victim's Name, Address And Telephone Number
The U.S. government is secretly ordering Google to provide data on anyone typing in certain search terms, an accidentally unsealed court document shows. There are fears such "keyword warrants" threaten to implicate innocent Web users in serious crimes and are more common than previously thought.
After Facebook, big tech outages may be doomsday scenario in future conflict – analysis
Let enough people rely on just one or two tech giants for everything they do and you create a Pearl Harbor-like vulnerability.
Hayley Tschetter
Shakopee School Board Chair Kristi Peterson reported Tara, who is a single mother, to her employer for criticizing the actions of Shakopee's school board members.
Rochester Mayor to step down as part of guilty plea in shocking plea deal
Lovely Warren, the Mayor of Rochester, New York, has been in the hot seat for quite a while now. It all began with her mishandling and blame-shifting after the death of Daniel Prude in police custody. She was simultaneously facing accusations of campaign finance law violations from her last election. Then it was revealed that her husband had been a suspect in an investigation into a major drug trafficking ring. Things came to a head when both she and her husband were arrested on child endangerment and illegal weapons charges after a police raid on the couple's home found the child left alone in a house with tens of thousands of dollars worth of drugs in it and an unsecured, loaded handgun.
Michael Tomasky: "Democracy" Means Democrats Get Whatever They Want
Last week, I tackled Robert Kagan's disingenuous argument in the Washington Post that, in effect, the supposed lingering threat of Donald Trump to the electoral system meant that Republicans had no choice but to yield to the Left on everything, including its spending priorities. In The New Republic, Michael Tomasky presents a version of the same argument. It is just as disingenuous
Garland Memo Fallout: RI Assoc. of School Committees To "Coordinate" With FBI And Gather Information On Public Meeting "Issues"
October 5 email to RI school committee members: "RIASC will contact our US Attorney as well as the FBI and coordinate with them on what steps if any, we need to take. In the interim, please apprise me of any issues you have had during your Committee meetings on topics such as mask mandates, issues with equity education, rights for LGBTQ, and BIOPC students."
7 States Push Noncitizen Voting, 4 States Say No
Litigation in Vermont has highlighted the expanding trend of noncitizen voting, which two cities in that state recently allowed.
Student who exposed pronoun policy responds to campus-wide petition against him
After Dubil appeared in national media after breaking a story on his university's disciplinary policy for misusing pronouns, students at Point Park University school created a petition to remove him from the school.
Cold case team says Zodiac Killer ID'd, linking him to another murder
The Zodiac Killer terrorized the San Francisco area in the late 1960s and has never been caught
Voters in 36 states will elect a governor next year. Here's a cheat sheet.
Next year, 36 of the 50 states will elect governors, and the races are already taking shape.
Scientists Create Material Made Entirely Out of Electrons
This is the first time someone claiming to make a Wigner Crystal presendetd proof.
The Omarova Thesis
There must a Robert Ludlum series lurking in the saga of OCC Comptroller nominee Saule Omarova. One installment of the series would be The Omarova Thesis — the thesis she wrote at Moscow State University on the Lenin Personal Academic Scholarship: "Karl Marx's Economic Analysis and the Theory of Revolution in The Capital." It must have been a good one — so good that she has scrubbed it from her current résumé.
Emerson College Suspends Student Group for Distributing "China Kinda Sus" Stickers
Criticism of a foreign country (or at least this foreign country) is now apparently forbidden by Emerson.
Report: 2020 Saw Largest Spike In Homicide Rate In 100 Years
According to new data put out by the CDC on Wednesday, 2020 saw the largest spike in homicide rates in over one hundred years. Between 2019 and 2020, homicide rates jumped by about 30%, which experts say is one of the largest recorded increases in American history.
South Dakota 'Should Be Abolished,' Says 'New Republic' Writer
I make my living on the internet. Worse than that, I make my living by enticing you to click on the link to my internet article, thus adding to my pageviews and hence, my paycheck.
The Idaho governorship circus continues
It's been a strange week in the state of Idaho, largely because of the rather "unique" way their laws handle the dealings of the state executive branch. Earlier this week, as Karen already covered, Governor Brad Little departed for Texas where he joined nine other governors investigating the Biden border crisis. There's nothing unusual about that since it was official state business. Under Idaho's rules, any time the Governor leaves the state, the Lieutenant Governor (currently Janice McGeachin) immediately assumes the powers of acting governor. But the two executives don't run for office on the same ticket in Idaho, so they sometimes turn out to be political rivals, which is currently the case in the Gem State.
Terry McAuliffe: Biden is dragging me down in Virginia
A leftover from Tuesday. We're used to Clintonites like McAuliffe telling self-serving lies but this is more of a self-serving truth.
Worst school board in the country could see San Francisco district taken over by the state because of budget shortfall
While the San Francisco school board has been busy with renaming schools, covering up murals and ridiculous lawsuits, the SF school district has been struggling to make ends meet. The district has been warning for months that declining enrollment meant the school board needed to make cuts but the board has been too busy with woke priorities and has continued to spend tens of millions of dollars beyond what the district's revenue can support.
Biden Brags About Moving Close Friend to Front of Line at an ER
"The waiting room was so crowded, things were so backed up they couldn't even get her to be seen initially. So, because I knew this person, I called. I called the desk receiving nurse and asked what the situation was."
Progressive data analyst warns Democrats are in deep trouble for the next decade
On May 28, 2020, just three days after George Floyd was murdered by a police officer and the country was erupting with sometimes violent protests, progressive data analyst David Shor issued a warning about the efficacy of riots
Praxis Means Censorship of Anti-China Tweets
Yesterday, I wrote about Emerson College's absurd suspension of its Turning Point USA chapter on the grounds that a sticker it distributed with an anti-China message — "China kinda sus" — is racist. The Foundation for Individual Rights in Education (FIRE), which is representing the group, says Emerson's administration is digging itself a deeper hole — this time by hiding replies to its tweets critical of the Chinese government
Idaho plans to bill MyPillow CEO Mike Lindell for election audits
Idaho Chief Deputy Secretary of State Chad Houck announced Thursday the state plans to bill MyPillow CEO Mike Lindell for the cost of auditing three counties to disprove allegations of election fraud, the Idaho Statesman reports.
Merriam-Webster Thought Police Just Changed The Definition Of "Anti-Vaxxer" To Attack Opponents Of Government Mandates
Merriam-Webster expanded the definition of the word "anti-vaxxer" to encompass people who do not believe government bureaucrats have the authority to force shot mandates on individuals.
Biden's DOJ Targets Parents Who Criticize School Boards
In this Liberty Unyielding piece, attorney Hans Bader takes a careful look at the justifications offered for Attorney General Merrick Garland's willingness to sic the feds on parents who complain vociferously about the way their schools are being taken over by leftist ideologues.
Gavin Newsom Signs Bill Requiring Critical Race-Related "Ethnic Studies" for All High School Graduates
The program has been criticized as neo-Marxist, anti-Israel and anti-capitalist, and also a backdoor to introducing Critical Race Theory.
DOJ Attack On Parent Protest Movement Was Pre-Arranged Ambush, Says Letter Seeking Inspector General Investigation
"Biden Administration officials developed a plan to use a letter from an outside group ('not the usual suspects') as pretext for federal action to chill, deter, and discourage parents from exercising their constitutional rights and privileges."
New Group Equips Parents With 7 Tools to Combat Wokeness in K-12 Education
It's no secret that the far left has infiltrated higher education with its radical ideas. But now, woke ideology has come for K-12 classrooms across the country.
Short Circuit: A Roundup of Recent Federal Court Decisions
Private detention facilities, controversial speakers, and threatening troop movements.
Students love socialism, want to abolish private property
Campus Reform's Addison Smith went to Georgetown University to get students' opinions on socialism and redistributing wealth in America.
Garland son-in-law's race-obsessed education company urges schools to push lawmakers to adopt its ideas and stick taxpayers with tab
A curriculum company with links to Attorney General Merrick Garland sells local educators on its "woke" education materials and shows them how to stick state and federal taxpayers with the bill.
Slate: Why are you people so fixated on the murder rate?
Ever since the FBI released their official crime statistics for 2020, commentators from across the spectrum have been weighing in on the news, particularly the homicide rates for various parts of the country. What seemed to be obvious from the beginning was that there was no way to paint any sort of happy picture in terms of what's been going on. It's beyond bad. It's disastrous. Despite the fact that this result was both predictable and preventable, something obviously has to be done to turn these numbers around. Recent polling shows that an increasing number of Americans, even including some who may have previously flirted with the idea of defunding or abolishing the police, now realize that we need to kick law enforcement back into high gear to tamp down the mayhem.
Senate GOP hoping Trump stays on the sidelines
We've already seen plenty of polls taken among voters asking if they would like to see Donald Trump take another bite at the presidential apple in 2024. The current consensus among Republicans and GOP-leaning independents shows a strong majority want him to "maintain a strong roll in politics" while a plurality wants him to run again. Among Democrats and liberals, Trump loses out narrowly to having a large comet slam into the Earth prior to the 2024 election. But there's a different poll of a far smaller group of respondents that seems to take a different view. Reporters have been quietly surveying all of the Senate Republicans to get their take on the matter. Nearly all of them were only willing to speak off the record, but the vast majority apparently hope he keeps his hat out of the ring at least until after the midterms next year and a lot of them hope he doesn't run at all.
Economy & Taxes
As Many As Half A Million Shipping Containers Could Be Waiting Off Ports Of LA, Long Beach
Cargo ships continue to arrive off the coast of Southern California, and the shipping bottleneck may be why product prices are going up, even though shelves remain empty.
Trillion-dollar platinum coin could be minted at the last minute
A trillion-dollar platinum coin could be minted "within hours of the Treasury Secretary's decision to do so," Philip Diehl, former director of the United States Mint, tells Axios. Congressional solutions to the debt-ceiling problem could take weeks to implement, especially if the reconciliation process is used — and time is running out. In case of emergency, a trillion-dollar coin could be deployed to bridge any gap between the money running out and the debt ceiling being raised.
This veteran analyst hears echoes of the 1929 crash in today's stock market
Critical information for the U.S. trading day
Smaller Products, Rising Prices: Shrinkflation Hitting Grocery Store Shelves
Shrinking products and rising prices. From cereal to soap, paper towels to pretzels, you might have noticed you're not getting as much as you used to at the grocery store.
Experts Say Prices At Grocery Stores Will Continue To Rise For Over A Year
If you think you're paying more at the grocery store – you're not wrong. Wholesale prices are at a record high and some supplies are scarce.
The IRS Wants Your Bank Records
Earlier today, Treasury Secretary Janet Yellin defended the Biden administration's proposal to require banks to report inflow and outflow information on all accounts with more than $600 or more than $600 in transactions–in other words, virtually all bank accounts
The College Debt Trap: How'd We Get In and Can We Get Out?
Josh Mitchell, a reporter for the Wall Street Journal, has recently written a book entitled The College Debt Trap. In it, he addresses those questions.
Biden Says He'd Sign Reconciliation Bill That Includes Hyde Amendment
President Biden was asked Tuesday night if he'd sign a reconciliation bill that includes the Hyde amendment, a measure that prohibits federal funding of abortion except in rare circumstances. "I want to get the bill passed," Biden replied. "I'd sign it either way."
Biden, Central Planning, and Saule Omarova
The fact that someone went to Moscow State University in the Soviet years should not (obviously) automatically disqualify them from holding a position in a U.S. administration. Nor should the fact that that person received a "Lenin personal academic scholarship," even if that award will have been evidence of ideological reliability as well as academic excellence. In totalitarian societies, most people go along, whatever they may actually believe.
America Is Running Out of Everything
I visited CVS last week to pick up some at-home COVID-19 tests. They'd been sold out for a week, an employee told me. So I asked about paper towels. "We're out of those too," he said. "Try Walgreens." I drove to a Walgreens that had paper towels. But when I asked a pharmacist to fill some very common prescriptions, he told me the store had run out. "Try the Target up the road," he suggested. Target's pharmacy had the meds, but its front area was alarmingly barren, like the canned-food section of a grocery store one hour before a hurricane makes landfall.
Just 180 More Days Until Your Oven Arrives: Appliance Delays Cause Havoc
Consumers stuck without refrigerators and stoves find creative solutions; "I didn't think it would take this long"
Diaper shortage hits US amid COVID-19 pandemic, supply chain issues
Many American families are having a hard time finding diapers for their infants and toddlers as the National Diaper Bank Network said 1 in 3 American families are in need of the baby item.
World food prices hit 10-year peak -FAO
World food prices rose for a second consecutive month in September to reach a 10-year peak, driven by gains for cereals and vegetable oils, the United Nations food agency said on Thursday.
Oh my: Amazon looks at leaving Seattle over city council hostility
To paraphrase Animal House, Andy Jassy hasn't dropped the big one — yet — but he put it in play this week. After years of deteriorating relations with their home city of Seattle and its ultra-progressive city council, Amazon's CEO made it known that the online giant may look for greener pastures. Citing the city's hostility toward their presence, Jassy suggested that the suburbs are looking better and better for a new home to its 50,000-employee home base
Amazon leaving Seattle
Bloomberg reported, "Amazon CEO, citing "rougher" patch with Seattle, looks to 'burbs." This is not white flight. Seattle has become coyote ugly crazy and Amazon CEO Andy Jassy wants to leave before he has to gnaw off his leg to get out of the trap.
Food Giants Expect Higher Inflation
The Wall Street Journal today reports that Conagra Brands has revised its inflation expectations upwards after posting a weaker-than-expected quarterly profit. Conagra owns countless brands you'll find in the grocery store, including Hunt's tomatoes, Chef Boyardee, PAM cooking spray, and Vlasic pickles. (If you're a Yankees fan of a certain age, you'll no doubt remember that Conagra also makes the Cracker Jack competitor Crunch 'n Munch.)
Crews Are Abandoned on Ships in Record Numbers Without Pay, Food or a Way Home
Failing companies ditch vessels too expensive to repair or too difficult to sell, leaving behind cargo-ship castaways trapped in ports or offshore
U.S. Job Growth Falls to Slowest Pace of Year
Economy added just 194,000 jobs while unemployment rate dropped to 4.8% as many workers exited labor force
U.S. Is in Recession If History of Consumer Sentiment Repeats
A decline in consumer expectations suggests the U.S. economy is in recession even though employment and wage growth indicate otherwise, according a new study co-authored by a former Bank of England policy maker.
Bernie Sanders: Spend Trillions or America Will Turn to "Authoritarianism"
I have already written against the congealing left-wing conventional wisdom which suggests that, if Democrats don't get everything they want, then democracy itself has failed. Dan McLaughlin has also weighed in. Alas, this foolhardy notion has already been taken up as a talking point by left-wing politicians.
Is the Bed Already Made for the Fed on Inflation and Unemployment?
Today's jobs report was underwhelming again, which is bad for the president. He doesn't really have much to do with how many jobs are created or destroyed in a given month, but it's customary in our political culture to credit and blame him accordingly, so, "Boo, Biden!"
America Tried the Biden Recovery Plan in the 1970s—It Was a Disaster
Instead of a "build back bureaucracy" approach that sacrifices the economy, America needs solid growth, healthy job creation, and entrepreneurs who are optimistic, driven, and unchained from mandates. Only then will Americans truly "build back better." The 1970s demonstrated what the socialist playbook of tax, spend, and regulate brings: joblessness, inflation, and misery. The U.S. must hold the line to shelter this fragile recovery from new burdens and mandates and from perverse incentives that punish work or handicap entrepreneurs. Brighter days are possible for America, but only if leaders have the wisdom and the humility to stay out of the way of the American people.
International
Nuns Raped Girls With Crucifixes as Female Pedophilia Was Covered Up by the Church
A horrifying report on the extent of clerical sex abuse in France has sent shock waves through the Catholic Church. But will it change anything?
China Hit by Worst Power Crisis in a Decade
Beijing orders state-run companied to secure fuel in the global market "at all costs."
B.C. Human Rights Tribunal rules that refusing to use preferred pronouns is a human rights violation
Jessie Nelson was awarded $30,000 after Nelson was fired for asking the manager to use they/them pronouns at the Gibsons, B.C. restaurant Bueno Osteria.
Australia wants Facebook held liable for anonymous comments
Australia's prime minister on Thursday described social media as a "coward's palace" and warned that digital platforms including Facebook should be held liable for defamatory comments posted anonymously.
'Trickle-Up' Economics: Minimum Global Corporate Tax Rate Set at 15%
Many of the word's nations have come together in the name of taxation. The Organization for Economic Cooperation and Development announced on Friday that it will set a minimum corporate tax rate of 15%, reports Reuters.
China arrests businessman for criticizing hit film
You may have heard that the biggest box office hit in the world right now is a Chinese film about the Korean war. The NY Times described the film this week as a $200 million spectacle in which Chinese troops are heroes and the US military are the villains.
Opinion
Understanding the stalking of Sinema
The LUCHA thugs who stalked Senator Sinema into the ladies' room at Arizona State yesterday were not out to win friends or influence people in the style of Dale Carnegie. In lieu of decency or an argument, they applied time-tested tactics.
The Machine Stops
News of Facebook being down has reminded me of an excellent and eerily prophetic short story by E. M. Forster. Originally published in 1909, "The Machine Stops" imagines a future in which everyone exists, voluntarily, underground in little cells, rarely ever sees any other humans physically, communicates entirely via something like FaceTime and messaging apps, and has all of his needs tended to by the giant apparatus that oversees all these functions, simply referred to as The Machine. But one day, well . . . you can probably guess
The Digital Revolution Eats Its Children
It can't be a coincidence that Facebook's empire of evil shut down today, the day before whistleblower Frances Haugen will testify before the consumer protection subcommittee of Senate Commerce. Seven hours after Facebook, WhatsApp and Instagram disappeared into the cybersphere Gehenna, the system remained offline. Reuters reported late Monday that "sabotage by an insider would be theoretically possible," and my Twitter feed is full of speculation about an inside job.
Sadly, Our History Is for Sale
In this Law & Liberty essay, lawyer Mark Pulliam writes about the ways that leftists are taking over America's history, specifically sites such as Jefferson's home, Monticello and Madison's home, Montpelier. His title reads, "Is History for Sale?" and the clear answer is yes. Wealthy "progressives" who want to show their superior virtue (the new conspicuous consumption) have put lots of money into "recontextualizing" those and other places.
Will Anyone in America Ever Get Evicted Again?
The eviction moratorium initiated by the Centers for Disease Control in July of 2020 had been declared unconstitutional by the Supreme Court twice before it was halted in September. But local and state eviction moratoriums are going strong and in some states, the pause in evictions has been extended well into next year.
Thank You Mitch McConnell For Keeping Merrick Garland Off The Supreme Court
Garland's weaponization of the FBI against parents shows, once again, that Mitch McConnell did the nation a great favor by keeping Garland off the Supreme Court.
The Corruption of Critics
I wrote before about how thoroughly the critical profession has allowed itself to become corrupted; if your analysis is based on anything other than the quality of what you're appraising, you're allowing yourself to be swayed — to be corrupted. There are at least two pretty obvious drivers of critical corruption: politics and the quest for coolness.
'Soros prosecutors' are making US cities uninhabitable again
To Cook County State's Attorney Kim Foxx, what happens between consenting adults is a completely private matter. In fact, she is challenging the limits of libertarian ideology. For example, when five gangsters were arrested for holding a public gunfight in Chicago's Austin neighborhood last week, shooting more than 70 rounds at each other in all, she decided to let them go without charges.
Really, Nobel Committee? No Other Big Achievements This Year in Medicine?
I have no real objection to awarding the 2021 Nobel Peace Prize to Maria Ressa and Dmitry Muratov, dissident journalists in the Philippines and Russia, respectively, and this is really more Jay Nordlinger's wheelhouse, but…
We Need a Parallel Higher-Ed System, and It's Possible
Government intervention into the market for postsecondary education has ruined it, sending costs soaring, quality plunging, and providing a base for leftist incursions against the free society. Can it be reformed?
Trump's choice: Build a 2024 campaign or become 2020 bore?
Former President Donald Trump is scheduled to hold a rally Saturday at the Iowa State Fairgrounds in Des Moines. As usual for those not physically present, it won't be easy to find a way to watch.
The Democrats' Privileged College-Kid Problem
An influential data guru expounds on why he thinks his party is losing ground: Their reserve army of young, upscale liberals keeps stepping on their message.