News of the Week for Nov. 15th, 2020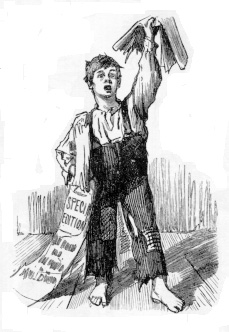 Election 2020
Schumer: If Democrats Win Georgia Senate Races, "Then We Change America"
Senate Minority Leader Chuck Schumer said Saturday that Democrats will "change America" if they win two runoff elections in Georgia that will determine which political party controls the Senate.
Trump Slightly Improved His Numbers among Women and Minorities
When you compare the 2016 exit-poll numbers collected by Edison Research to the preliminary 2020 exit poll numbers collected by the same firm, you find . . .
Where the Vote Count Stands
This weekend, the news organizations projected Joe Biden the winner of the 2020 presidential race; Democrats danced in the streets, and Biden and Kamala Harris gave their victory speeches. Foreign leaders and former presidents sent congratulatory messages to Biden. President Trump has not conceded the race. This morning, you don't need anyone to tell you how to feel about all this. You need someone to tell you the vote margin, the threshold for mandatory recounts, what to expect if there are recounts, and the status of the Trump campaign's various lawsuits about the vote counts.
7 Big Items on Biden's White House Agenda
Amnesty for illegal immigrants, taxpayer funding for abortions, and a transition from using oil for energy were key to former Vice President Joe Biden's campaign for the White House.
Trump's Lame-Duck Dynamic
I think those with their antennae up can sense that Trump's power is shrinking minute by minute since early Wednesday morning. He's still the president even when he's a lame duck. He could order a nuclear strike, or take Air Force One to San Diego for no reason at all, if he likes. But, the big event is over for now. And the grip he seemed to have over some minds is loosening.
California's Leading Democrats Make Mad Dash to Fill the "Kamala Harris" Seat in Senate
One Californian creates "Cheater" effigy of Biden. Republican Darrell Issa headed back to Congress.
Another Report That Trump Is Talking About Running Again In 2024
I said most of what I have to say about this last Thursday but I'll add here that I suspect his own aides are egging him on about this as a way to to get him to concede. You can't run in 2024 unless you accept that you've lost in 2020, after all. And getting Trump to accept that will be difficult, given his psychology.
Loeffler And Perdue Call On GA Secretary Of State To Resign Over Election, Not Even Pretending They Have Evidence Of Fraud
On Friday I divided Republicans into three groups in their reactions to Biden's victory. One is the group that no longer has anything to lose by crossing Trump and therefore is free to acknowledge either that Biden won or that there's no evidence of widespread fraud going on. Pat Toomey and Chris Christie are in that group, as is Mitt Romney. This afternoon Susan Collins joined, having just won another six-year term in Maine and run far ahead of Trump there
Democrats May Lose 3 California Seats They Flipped In 2018
I wrote about one of these seats Friday because the person who eventually wins will be my representative in Congress. But yesterday the NY Times pointed out that Democrats are actually in danger of losing three seats in California that they managed to flip in 2018. The margins in these races are still razor thin but it looks like a good bet that at least two of the three are about to flip back to the GOP
The secret to the GOP's surprising Senate victories: Bad polling?
John and I were chatting along these same lines on Friday, after his three-part series on the terrible polling throughout the campaign. Which side was hurt by the data indicating a Biden landslide and which side was helped, we wondered?
Massachusetts Wisely Rejects The Ranked Choice Voting Scheme
Last month, we talked about the curious sources of funding for the group pushing a referendum (Question 2) to institute so-called ranked-choice voting in Massachusetts. The Yes on 2 campaign was funded almost entirely by out-of-state donors combined with a handful of wealthy liberal activists in the state. The fundraising was spectacularly successful, generating literally 3,000 times more cash than the small, local group that was trying to raise public awareness and defeat the referendum. Perhaps the lack of local cash support should have sent them a clue. Despite their massive fundraising advantage, Question 2 failed at the ballot box by double digits and a radical restructuring of how state residents vote was averted. And you won't believe what the measure's supporters blamed for their defeat.
Leading "anti-racist" prof calls the term "legal vote" "racist"
Boston University professor Ibram Kendi said that the term "legal vote" is "fictionally fraught" and "racist."
The Oregonians who are fed up with living under the progressive boot
The true purpose of Greater Idaho's militancy is, of course, to provide a venue for rural protest against Oregon's high-ish taxes and various forms of state-level regimentation
Does Pelosi Have the Votes to Remain Speaker? Minority Leader McCarthy Says Probably Not
"To become Speaker you have to have 218 votes on the floor. When Pelosi went up for that vote two years ago, there were 15 Democrats who voted against her. Ten of those Democrats will be coming to Congress. Those 10 vote against her again, she will not be Speaker of the House."
GOP's Steel wins California House race after Democrat Rouda concedes
GOP candidate Michelle Steel will be the new representative for California's 48th Congressional District after Rep. Harley Rouda (D-Calif.) conceded on Tuesday.
GOP's McClintock fends off challenger in California
Rep. Tom McClintock (R) was projected to have defeated Democratic challenger Brynne Kennedy to win a seventh term in California's 4th district.
Republican Van Duyne wins race for Texas House seat
Former Irving, Texas, Mayor Beth Van Duyne (R) successfully defended a GOP seat in Texas targeted by Democrats.
Trump's Greatest Innovation
Donald Trump has left an indelible mark on American politics, but not on American policy. National populists had high hopes for a new conservative agenda after the 2016 election, but they were disappointed. The president's only significant piece of legislation was a tax cut. His longest-lived legacy will be a federal judiciary sourced and supplied by the Federalist Society and by Mitch McConnell, a man who began this administration as a living lightning rod for the wrath of the MAGA Right. The only thing conservatives have gotten from President Trump that they wouldn't have gotten from President Jeb or President Rubio is a candidate personally flawed enough to jeopardize his own policy wins by losing a winnable election. He will go down in history an ordinary Republican with an extraordinary ability to squander the good will of others.
A Quick Update on the Unresolved House of Representatives Races
Right now on Politico's map of House races, 215 races have been called for the Democratic candidates, 198 races have been called for the Republican ones, and Louisiana's fifth congressional district will go to a runoff between two Republican candidates.
A Theory on Why the Polls Were So Wrong
Vox has a great, detailed interview with Democratic-aligned polling expert David Shor. Shor's theory: Trump voters aren't "shy" and lying about their voting intentions; they're just not answering polls at all. People who answer polls tend to have high levels of civic engagement and trust, and in the Trump-and-COVID era there's a much bigger gap between the parties on those attributes than there usually is.
Another Election Computer Glitch in Michigan Reversed as Republican Declared Belated Winner
Municipal worker reportedly submitted two sets of absentee ballots twice.
RNC redirects Wisconsin resources to Georgia runoff
This makes all sorts of sense … if a recount wasn't in the offing. Much of political campaigning amounts to triage — sending the resources to where the needs are greatest, and de-prioritizing what holds less potential for payoff down the road. One can tell a great deal about the outlook of campaigns based on where they put their money and their personnel.
Alpha Predator of Politics unanimously reelected as Senate Majority Leader
To the surprise of virtually no one, Senate Republicans unanimously returned Midnight Mitch McConnell (thanks for the awesome nicknames, Democrats!) to his seat as Senate Majority leader. Reporters outside the room where the vote took place reported hearing applause and cheering after the vote was taken. McConnell has arguably been the biggest thorn in the collective side of the Democrats outside of Donald Trump for the past four years and Cocaine Mitch, now 78 years young, is poised to continue his track record.
Republicans Can Learn from the 1892 Election
It's time to organize, unify, and sharpen the message. And then watch Joe Biden be shown the door by his party's young ideological zealots.
Nevada whistleblower describes Biden van vote factory in signed affidavit
A second sworn affidavit from a whistleblower who was an election worker in Clark County, Nevada, claims mail-in ballots were improperly filled out in a Biden-Harris van outside a polling place.
Why California Rejected Racial Preferences, Again
A majority voted against repealing the state's ban on affirmative action.
Invigorated House Republicans aim to squeeze Democrats
The GOP vows to use procedural tools to make life miserable for weakened Democrats.
After the Election, the Left Demands Purges
Joe Biden is calling for unity following the 2020 presidential election, but it's clear that many of the former vice president's supporters view postelection unity as something to create by force and intimidation.
Georgia SecState Orders A Full Hand Recount In Presidential Race
Team Trump got its wish. Before certifying the 2020 election results, Georgia's secretary of state Brad Raffensperger has ordered a full hand recount of all ballots in the election.
A Religious Center-Left
Politico's Gabby Orr highlights a "groundswell of religious support" for Joe Biden among Catholics and white evangelicals and notes it as a significant development which "may have been the difference in [Trump's] loss." Orr reports that "nationally, the president carried white Catholics by a 15-point margin, according to AP/VoteCast data, marking a significant decline from his 33-point margin of victory over Hillary Clinton four years ago," and that while "Trump's slippage with white evangelicals was less pronounced. . . it had far-reaching implications for the president in states like Wisconsin, Pennsylvania and Georgia, where current vote totals show him losing by less than 1 percent."
Where the Post-Election Lawsuits Stand
This is Veterans Day; thank a veteran for all they've done to ensure we live in freedom. On the menu today is a long review of the largely unsuccessful legal efforts of the Trump campaign regarding the ballot counting in Pennsylvania and Michigan and the unfounded rumors that software issues are somehow switching Trump votes to votes for Biden.
Democrats Want You to Move to Georgia to Vote in the Senate Runoffs
Control of the next Senate will come down to the results of two runoff elections in Georgia on January 5, each of which features an incumbent Republican defending a seat.
More Evidence That Trump's Conduct Hurt Him
Harry Enten, a senior writer and analyst at CNN, notes that as of this morning, Republican candidates for the U.S. House of Representatives in Pennsylvania have received 117,000 more votes than their Democratic counterparts while splitting its 18 available seats. In the same election, Donald Trump received 47,566 fewer votes than Joe Biden in Pennsylvania, according to the Associated Press's latest figures. Trump undoubtedly deserves credit for putting the Rust Belt states of Pennsylvania, Michigan, and Wisconsin back into play for the GOP after years of Democratic dominance — successfully even in 2016. However, it seems inarguable that Trump's behavior has cost him hundreds of thousands, if not millions, of gettable votes across the country that more disciplined Republican candidates were able to secure. Some loyalists will suggest it was misguided of voters to refrain from lending Trump their support while backing the GOP in down-ballot races. But ultimately, it is a candidate's job not to repel potential supporters, not the voters' job to demonstrate their unwavering support to politicians who they feel have not earned it.
No, There Were Not 95,000 Biden-Only Ballots in Georgia
You may have seen a number bouncing around Twitter saying that there were 95,801 "Biden-Only Ballots" in Georgia compared to just 818 "Trump-Only Ballots."
The left's unconvincing alibi for the defeat of Prop 16
My favorite result from last week's election was the defeat of Proposition 16 by the voters of California. Prop 16 was the left's attempt to repeal California's ban on racial and other forms of discrimination by the State. It lost decisively, 56.5 to 43.5.
A Careful Voter-Fraud Review
On the menu today: a careful review of recent voter-fraud cases, and how this dispels the trite, inaccurate claims that "voter fraud doesn't exist"; perspective on what recent voter-fraud cases have proven and the scale of the problem; and something my critical readers will probably love: looking back to see how my autumn reporting and analysis holds up in light of the election results.
Four Trump Insiders Say: "2024 Is Going To Happen"
Really? Barring the Sweet Meteor O' Death, I'd bet that "2024 is going to happen" in the literal sense, or at least I hope so. Although perhaps even #SMOD2024 might still be an improvement over 2020.
Pennsylvania Court: Secretary Of State Lacked Authority To Extend Deadline For Proof Of ID By Mail Voters
Noteworthy in that this is a win in court for Team Trump, which hadn't had much success so far. But as far as I can tell the number of ballots affected is small and won't dent Biden's lead.
Trump Has Reached The "Diebold Rigged The Voting Machines" Phase Of His Voter-Fraud Pitch
Yesterday I said we were still in the "respectable" phase one of Trump's attempt to overturn the election, where he pursues traditional remedies like demanding recounts and bringing voter-fraud claims to court. That's what any candidate would do when they think they've been cheated — or rather, in his case, when they want fans to think they've been cheated.
Republican Declares Victory In Closest House Race In The Country (But There's Going To Be A Recount)
Republican Mariannette Miller-Meeks and Democrat Rita Hart have been involved in the tightest House race of this election in Iowa's 2nd congressional district.
Nikki Haley Tweet About Georgia Runoffs Implies Kamala Harris Will Be Vice President
In her defense, this is a lot more subtle than Ronna McDaniel flatly stating in a tweet yesterday that Kamala Harris will be the deciding vote in the Senate if Democrats win the two Georgia runoffs.
The story behind Susan Collins' comeback to win a historic 5th term
The 2018 confirmation of Supreme Court Justice Brett Kavanaugh started a massive Democratic campaign against U.S. Sen. Susan Collins. It looked for a time like the September death of Justice Ruth Bader Ginsburg could finish the senator's career.
Clark County election officials accepted my signature — on 8 ballot envelopes
Clark County election officials accepted my signature on eight ballot return envelopes during the general election. It's more evidence that signature verification is a flawed security measure.
Disciplined Campaigns Win Elections
No two states better illustrate the merits of discipline on the campaign trail than Arizona and Florida.
Georgia Senate Candidate Jon Ossoff Quietly Discloses Financial Ties to Pro-CCP Hong Kong Media Company
Georgia Democrat and Senate candidate Jon Ossoff has been compensated by a Hong Kong media conglomerate whose owner has spoken out against pro-democracy protests in Hong Kong, according to his most recent financial disclosure.
Democratic Polling Expert: Media Narratives Like "Defund The Police" Matter More Than The Actions Of Individual Candidates
Politico published an interesting interview with "Democratic polling and data expert" David Shor. The interview is lengthy and covers a lot of territory but I wanted to highlight one section in particular where Shor talks about the power of the media and the elites who guide it in determining what issues matter during elections. Shor's view is frankly something that I think a lot of people on the right would largely agree with. He recognizes the media isn't merely an observer in a neutral process but has the power to set national narratives which amount to either headwinds or tailwinds for campaigns.
Perdue Campaign Highlights Progressive Calls for "Total Democratic Control"
In a new campaign ad released this morning, the campaign for Republican senator David Perdue highlights top Democratic leaders describing the Senate runoff elections in Georgia as an opportunity to take total control of Congress and change the country.
The Completely Insane Electoral College Strategy
Even suggesting that Republican state legislatures take matters into their own hands is a sign of weakness.
A Year of Historic Firsts for GOP Women
On the homepage, I take a look at the Republicans who have flipped Democratic House seats in 2020. All of them are minorities, women, or veterans (in many cases two out of the three).
Raphael Warnock Wanted All Of You White People To Repent
Okay, that's not precisely what he said but the implication is pretty clear. The subject under discussion is the latest nugget to drop from the Raphael Warnock oppo folder. It involves a speech that he gave in October of 2016 at the Candler School of Theology in Atlanta. The presidential campaign appears to have really gotten under Warnock's skin because he not only rails against Donald Trump as an individual but all of his supporters as well. The Reverend calls upon anyone who was supporting the future President to "repent." And beyond that, they must also repent for their "worship of whiteness."
Biden Transition Official Believes the First Amendment Has a 'Design Flaw' — His Remedy Is to Curb Free Speech
Richard Stengel, according to the New York Post, "is the Biden transition 'Team Lead' for the US Agency for Global Media, the U.S. government media empire that includes Voice of America, the Middle East Broadcasting Networks and Radio Free Europe/Radio Liberty." He is also a menace to our constitutional protections and to free society in general. If he is any indication of what is coming, we're in for a rough four years, or longer.
Riots & Revolution
Los Angeles Cops Will No Longer Be Answering Certain Calls
I guess the municipal government of Los Angeles must really be buying into the idea that the apparent election of Joe Biden will mark a new era of peace, love, understanding, unicorns and flowers. I'm assuming that's the case because they're going to be further scaling back the size and duties of the LAPD. I mean, why keep all of those cops roaming around the streets of the city if everyone is busy attending a huge hug festival, right? With that in mind, they've already slashed $150 million from the police budget so they won't be able to afford to keep as many cops on the payroll anyway. Oh, and if you're involved in a fender-bender with another car, don't bother calling the cops. They won't be responding to those calls anymore.
Wisconsin school board meeting descends into chaos when Black Lives Matter protesters chant and intimidate board members
Police had to come in and escort members out
Florida's DeSantis moves to allow citizens to shoot looters, rioters targeting businesses
Critics argue the law would allow for armed citizens to become vigilantes
In Philadelphia, Shootings Are Up And Fewer Cases Are Solved
NBC 10 in Philadelphia published a story yesterday on the rise in violent crime and the decline in solved cases in 2020. The reasons for the shift aren't completely clear and probably involve multiple factors including COVID-19 and street protests, but what is clear are the results. The piece opens with a description of an unsolved, apparently random murder of an 18-year-old that took place on a night of protests at the end of May.
Corona Virus
Biden's Pick for Coronavirus Task Force: "Living Too Long Is Also a Loss"
This morning, President-elect Biden announced that his coronavirus task force would include Dr. Ezekiel Emanuel, chair of the Department of Medical Ethics and Health Policy at the University of Pennsylvania.
FDA Gives Emergency-Use Authorization for COVID-19 Antibody Treatment
Some good news came yesterday evening in the ongoing fight against the coronavirus: The Food & Drug Administration granted emergency-use authorization to a new drug from Eli Lilly intended to treat those with mild COVID-19 symptoms.
'Dr. Death' Wants to Give Away COVID Vaccine to Other Nations Before All Americans Are Protected
Dr. Zeke Emanuel co-authored a paper in September that calls for nations to ignore the needs of their own people and give away a coronavirus vaccine to other nations based on what he is calling a "Fair Priority Model" of distribution.
Biden Coronavirus Adviser Rails Against "Vaccine Nationalism" in Setting Upcoming Distribution Policies
Zeke Emanuel pushes international approach as another Biden advisor predicts darkest period of the pandemic ahead.
Biden Task Force Doctor: Give Vaccine To Other Countries Before Some Americans
With the recent news that Pfizer and other companies are closing in on having an approved vaccine for COVID there was plenty of optimism going around. If everything proceeds optimally, the long-awaited path to immunity could be generally available to most Americans who desire a shot by early next summer. But the keyword in that sentence is "most." As it turns out, if Joe Biden is the next president and he really wants to let his medical experts guide official United States policy, not every American will be able to receive a vaccination when the shots are available.
Sweden Imposes Partial Lockdown of Bars for First Time
For the first time since the pandemic started, Sweden is imposing a partial lockdown on bars and restaurants by banning the sale of alcohol after 10 p.m.
Lightfoot Makes No Bones About It: She's Canceling 'Traditional Thanksgiving' for Chicago
On Thursday, Mayor Lori Lightfoot (D-Chicago) announced new restrictions to fight the spread of the Wuhan coronavirus pandemic in the Windy City. By restrictions, I mean outright canceling Thanksgiving, "traditional Thanksgiving," at least. No, that's not my opinion — it's exactly what she said.
Gun Rights
Accidental Gun Shootings Reach All Time Low
Now here is some great news from the National Safety Council: accidental gun shootings have reached an all-time recorded low!
Hide the Decline
Environment &
"Green Energy"
Biden administration expected to emphasize climate science over lunar exploration at NASA
A Biden administration is likely to place more emphasis on Earth sciences at NASA and slow down the agency's plans to return humans to the moon, and do so with a new person at the helm of the agency.
The Conversation: "International Momentum"" and Green Jobs will Persuade Republicans to Back Biden's Green New Deal
Two British Political Science professors expect Republicans to resist the inevitability of our green future, at least at first, but they believe the rise of green jobs and "international momentum" will convince Republicans to back Joe Biden's Green New Deal.
Trudeau to miss 2020 emissions target by 99.2%
Prime Minister Justin Trudeau is poised to miss his 2020 target to reduce Canada's industrial greenhouse gas emissions linked to human-induced climate change by 99.2%, based on his government's latest publicly available data.
Obamacare
Government in Healthcare
Obamacare Will Not Be Struck Down
It's not over until the Supreme Court formally rules . . . but that sure seems to be the upshot from oral argument today. SCOTUSblog summarizes that "there is no chance the Supreme Court is going to invalidate Obamacare."
War & Terror
As Expected: Trump Fires Defense Secretary Mark Esper; Update: I Was No "Yes Man," Says Esper
One never knows whether an official who's been "fired" by Trump was actually fired or whether they resigned and Trump then retconned their departure as a firing to preserve his image of "dominance." (Ask John Bolton about that.) It was reported a few days ago that Mark Esper had prepared a letter of resignation, potentially to be submitted at some as yet undetermined time.
The Iranian Navy Is Hurting (And We Have the Video Proving It)
One of their three Soviet-built Kilo-class submarines just might be out of commission.
China's government-anointed Git operator says it will become a Linux Foundation mirror
Starting with just two projects – Baetyl and EdgeX – but eventually all code will be shared behind Great Firewall
Robot soldiers could soon make up a quarter of the army
The UK's chief of the defence staff predicted a rise in the military use of robotics and autonomous systems.
Taiwan Announces Military Exercises With U.S. Marines
Taiwan announced on Monday the arrival of U.S. Marines participating in joint exercises, marking the first public acknowledgment of military exercises with U.S. forces in over 40 years.
Potential Biden Cabinet Pick a Frequent Guest on Chinese Propaganda Outlets
Progressive darling Jeffrey Sachs previously consulted for Chinese regime
National
Few Students Know Anything About Our Civilization
Most American high school and college students can hector you all day long about an array of "social justice" issues, but if you asked them anything about the roots of our civilization in ancient Greece and Rome, you'd get a blank stare. Of course, that's because their coursework fills their heads with trendy politics and neglects subjects that used to be the pillars of educated citizens.
"Ardently feminist" Title IX offices promote hookup culture while presuming male guilt: report
Their philosophy is "sexual hedonism"
Senators ask DOJ to investigate segregation at colleges
The Senators expressed concern that segregated trainings and learning events at these universities stand in conflict with the Civil Rights Act of 1964, which prohibits racial discrimination in federally funded programs.
Correction on Biden's judicial nominees
Last week, I wrote a post about confirming (or not) Joe Biden's judicial nominees. My post assumed that if the GOP retains control of the Senate, Lindsey Graham will be chairman of the Senate Judiciary Committee. The assumption is incorrect. If the GOP retains control, Chuck Grassley will be the Judiciary Committee chairman. Grassley intends to exercise his "bumping rights" to regain the gavel.
The Manchin manifestation
Democratic West Virginia Senator Joe Manchin seeks to help his partisan colleagues take the majority via the pending Georgia runoff elections. He appeared on FOX News Special Report last night to announce that he would not support the realization of Chuck Schumer pre-election vows to pack the Supreme Court and kill the Senate's legislative filibuster. His purpose was to pacify voters with moderate and conservative leanings in Georgia. He sought to allay their concerns, aLthough he struggled to find the word "allay."
Story of Smith College "Critical Race Theory" Whistleblower Jodi Shaw Goes National
Two weeks ago, we reported on Jodi Shaw, the whistleblower from Smith College who called out Smith College for offensive and abusive Critical Race Theory indoctrination for staff. Now the story has gone national.
Astronomers spot cold brown dwarf with a radio telescope, a first
For the first time, researchers have used a radio telescope to identify and characterize a cold brown dwarf, or super planet. Until now, astronomers mostly relied on infrared sky surveys to find brown dwarfs, or failed stars.
Even Our Video Games Are Now Woke
My history with video games is this: when I was 6, Father Christmas brought a Commodore 64 and a cartridge for Terminator 2: Judgment Day. Your Commodore magazine gave it a 94 percent rating. I was more skeptical. I got to level two, kept crashing my motorcycle, and ditched the whole enterprise for a decent Roald Dahl.
Guess Who'll Control Redistricting In Swing States Next Year?
The backlash to Democrats' hard-left politics in the first two years of the Barack Obama administration created a red wave in the 2010 midterms that cost them control of redistricting in a large swath of key states. They hoped to return the favor in 2020, banking on Donald Trump's unpopularity to win back control — or at least some leverage — in several potential swing states. That would have allowed Democrats to protect their House majority, and hopefully expand it to an unbeatable bloc.
University bans "degrading language" while promising "greatest possible degree" of free speech
Black Lives Matter and Blue Lives Matter can cause the same offense
MIT mandates diversity training; one student calls it 'indoctrination'
Before being allowed to register for spring classes, MIT students are required to take diversity training.
Harvard Wins … For Now
The U.S. Court of Appeals for the First Circuit upheld today Harvard's use of racial and ethnic preferences in its undergraduate admissions. That was predictable from the oral argument; the only rather surprising thing is how quickly the ruling came — less than two months after the appeal was argued, which is lightning speed in this context. In their 104-page opinion, the appellate judges largely deferred to the trial judge's findings.
College may ax science, economics majors — but keep ones focused on sexuality, gender, ethnic studies
Guilford College seeks to close budget gap, but plan draws protest
Appeals Court Rules Harvard Does Not Discriminate In Admissions, Supreme Court Could Be Next
A little more than a year ago a federal court judge ruled there was, "no persuasive documentary evidence of any racial animus or conscious prejudice against Asian Americans" when it came to admissions.
Meet the Smith College employee whistleblower exposing anti-white racism
An employee at Smith College in Massachusetts has been making videos detailing the creation of a "hostile work environment" for her as a white person.
The next four years in civil rights
Bloomberg reports that the Civil Rights Division of the Justice Department is "headed for a dramatic makeover" under Joe Biden. It quotes Linda Chavez, among others. She says that the Biden administration is certain to "undo the Trump years" the same way Trump tried to undo the Obama years — "but with a vengeance."
The New Electoral Map
With most of the votes counted, we are edging closer to having results for most of the country for 2020, with the exception of a few extremely slow-counting states such as New York and California. And even challenges to the vote totals are unlikely to move the final results much in percentage terms. Among other things, that allows us to start classifying states by where they stand going into the next national election, in 2024. There's a twist: between now and 2022, we will have final Census results that lead to the reapportionment of the House, which changes the number of electoral votes each state has. Right now, we have only 2019 population estimates. (New York in particular may have lost more population in 2020 than one would otherwise have expected pre-pandemic).
What Redrawn Districts Could Mean for House Control in 2023
Following last week's elections, Democrats will retain control the House of Representatives. At the same time, their margin will be considerably smaller than it was in the preceding Congress. Republicans will likely hold between 208 and 212 House seats, placing them within shouting distance of the majority in the next election.
Profs say 'mandatory' voting would restore election integrity; another prof disagrees
Two professors are advocating for "mandatory" voting.
Alito: Religious liberty "fast becoming a disfavored right"
Perhaps gun owners might want to say to Samuel Alito Hold my beer, especially given the Supreme Court's reluctance of late to take up Second Amendment cases. However, few would argue the justice's point about the relatively recent hostility to free expression of religion guaranteed in the First Amendment, and not just in relation to COVID-19 shutdown orders.
Texas baby who tested positive for heroin, had injection marks dies
A 2-month-old Texas girl who tested positive for heroin after being found with injection marks has died, police said.
Judge holds Separation of Powers Clause means just what it says Nov
On Monday a Clark County District Court judge threw out a DUI conviction because the prosecutor in the case also serves in the state Legislature, a violation of the Nevada Constitution Separation of Powers Clause.
Short Circuit: A Roundup of Recent Federal Court Decisions
Church in COVID, the Golden Rule, and Dr. Penis
Lawyers Set to Be Executed
"Lawyers For Mentally Ill Woman Set To Be Executed By U.S. Contract Coronavirus" is the full headline, from the HuffPost.
Supreme Court Decides to Hear Important Takings Case
It will review a Ninth Circuit decision holding that there is no taking when the government forces property owners to grant union organizers temporary access to their property.
Economy & Taxes
Going Blue Doesn't Come Cheap — Arizona's Tax Misstep
I put up a couple of posts last month about the possibility that Arizona might, by approving Proposition 208 in this November's vote, impose a sharp tax increase on, of course, "the rich." It was, I argued, a measure, perhaps, of that state's changing politics that such an item was on the agenda.
A Missing Part of a Pro-Worker Agenda
The last few years have heard a steadily louder drumbeat that Republicans should become a "worker's party." I think there's a lot to like in that idea — although I'd prefer for Republicans to be a "parent's party" first — and have looked on with interest as policy thinkers have tried to work out what it would mean. But these efforts have largely (not always, but largely) neglected an important issue where Republicans could stand to do some fresh thinking.
International
Swedish Left Party Chapter Wants To Make Urinating While Standing Illegal For Men
Male representatives on the Sormland County Council in Sweden should sit rather than stand while urinating in office restrooms, according to a motion advanced by the local Left Party.
Turmoil in Turkey
Turkey's president Tayyip Recep Erdogan has hit the panic button. On Saturday, he fired Murat Uysal, the governor of the Central Bank of Turkey. Uysal is the second top monetary official Erdogan has axed in the past 16 months. To add insult to injury, Turkish finance minister Berat Albayrak, Erdogan's son-in-law, resigned from his post Sunday due to "health problems."
The Next Armenian Genocide Is Postponed, Thanks To… Russia?
For more than a month now, the long-simmering skirmishes between Azerbaijan and the Armenians have broken out into open conflict. This development is largely being driven by the fact that the conflict has essentially turned into a proxy war. Azeri forces are sporting plenty of new Turkish hardware and are being bolstered by militias believed to be composed of some of the Turkish tyrant Recep Tayyip Erdogan's thugs. All of this activity has had the region on edge, bringing back memories of the Armenian genocide.
Hong Kong disqualifies pro-democracy lawmakers as China quashes opposition
Four sitting pro-democracy lawmakers were disqualified from Hong Kong's legislature on Wednesday after a new directive from Beijing, the city's government announced, a step likely to trigger a mass walkout of the others in their camp.
The Collapse Of Any Hope For Democracy In Hong Kong Continues
If you ever find yourself worrying over whether American democracy has been "damaged" by this or that politician, just take a look at what's going on in China and Hong Kong. That should make you feel better. Yesterday, Beijing overruled the results of the last round of elections in Hong Kong and ejected four legislators because of statements they had made in favor of democratic reforms. This led the remaining fifteen members of the legislature who are also pro-democracy advocates to draw up their own resignation papers as they prepared to quit the government in protest. Meanwhile, arrests of democracy advocates out in the streets of the city continued unabated.
Norway's "LGBTQ+ Hate Speech" Law
We're forever hearing about this supposed rise in "LGBTQ+ hate crimes," and it's no wonder, really — given that the definition of what constitutes a "hate crime" keeps being expanded.
Biden Appoints Free-Speech Antagonist to Sell Free Speech Abroad
When Rick Stengel left his job as managing editor of Time magazine to take the job of Under Secretary of State for Public Diplomacy and Public Affairs in 2013, he became the 24th journalist to officially join the Obama administration. The most notable of them was Jay Carney, the longtime Washington bureau chief for Time who would become director of communications for Joe Biden and then White House press secretary, but many journalists — and we're not talking about pundits — took the short journey from political journalism to Democratic Party advocacy. And, as George Stephanopoulos can attest, if you're a Democrat, there is always a road back into journalism.
Taiwan thanks US state secretary of state for support
Mike Pompeo clearly states Taiwan is separate entity from China on Hugh Hewitt radio show
Opinion
Are YouTube Music Reaction Videos A Rejection Of Identity Politics?
Andrew Breitbart used to say that "politics is downstream of culture." I had a professor once who taught that "cult is culture." The idea behind both sayings is that the things any large enough group of people like and believe put off bits of culture (music, art, architecture, etc) that form culture and politics is like a lagging indicator of those impulses.
Resisting the Leviathan: The Mayflower Compact
The Mayflower Compact, signed 400 years ago this week, helped lay a foundation for America's commitment to government by consent of the governed.
The Chump Effect
James B. Meigs, the former editor of Popular Mechanics who lately has been writing an insightful column about tech for Commentary, is also doing superb work for City Journal. His latest essay carries a title that is useful shorthand for so much of what is going on around us today: "The Chump Effect." (At the moment the essay appears to be available only for subscribers to the print edition of the quarterly, which is publishing the best long-form journalism from a center-right perspective that I'm aware of. It's shocking that, in an era when ordinary weeklies sell for eight bucks or so, this high-impact, 128-page journal with no filler, no ads, and no celebrity fluff costs as little as $5 an issue.)
Should Colleges be Measured by Their Students' Upward Mobility?
To the egalitarians who increasingly dominate educational policy in America, a key metric for colleges and universities is how well they promote upward mobility — that is, to what extent do students from relatively poor backgrounds later rise to higher income levels? Schools where relatively few of those students make leaps up the income scale are said to be failing and need to reassess themselves.
Mitch McConnell Will Appease Joe Biden? Oh, Please!
Don't believe Julie Kelly: McConnell is one of the most effective GOP leaders in history, and he'll frustrate Biden's agenda.
The White Slave Trade of Africa
In this episode we look at the white slave trade in Africa, where Barbary Pirates kidnapped Europeans and sold them into slavery, attacking shipping as well as infiltrating coastal villages and islands. The episode looks at the extent this problem had on Europe and America between the 16th-19th Century
Normalised Anti-White Hatred
Normalised Anti-White Hatred
Meet the Man Who Was Our First Multiracial Vice President
Charles Curtis, Herbert Hoover's running mate, was part Native American.