Another "quick takes" on items where there is too little to say to make a complete article, but is still important enough to comment on.
The focus this time: Bash the Fash!
First, a little mood music:
Carrying on…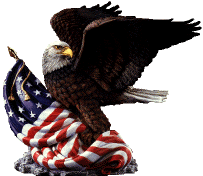 In order to fight the "social injustice" of refusing to hire qualified people based on race, Barnard College is dedicating itself to refuse to hire qualified people based on race… for social justice… and workshops to spread the Progressive faith.
"A women's college is planning to hire new professors based on the color of their skin because of the 'demonstrated benefits' of nonwhite faculty.

"Whether such faculty benefit the college enough to be paid for a full teaching load remains to be seen, however.

"After a year of deliberation, the Barnard College Task Force on Diversity and Inclusion released a set of draft recommendations last week with the aim of improving 'representation, inclusion, and social justice' in the classroom and on campus.

"Beyond hiring a new C-level official to oversee diversity efforts, the recommendations include mandatory social justice workshops for all community members and extra academic support specifically for racial minorities."

As an obvious corollary, those who do not embrace the proffered "social justice" must be clubs against humanity.
"Santa Clara University's student government recently voted to deny a pro-capitalism campus club official recognition, citing the possibility that the group may invite conservative speakers, and that allowing it would be a stand against 'humanity.'

"Santa Clara University's student senate voted 16-10 on Feb. 2 to deny the conservative club Turning Point USA official status. That decision severely hampers the group's ability to spread its free market message on campus, as the group cannot use campus funds to invite speakers without official recognition, and must recruit a staff member to book space for its activities."

If all that doesn't work, then just physically beat the "intolerance" and "H8" out of them!
"The 'Knights for Socialism' group at the University of Central Florida (UCF) held a workshop Sunday to teach left-wing students how to 'BASH THE FASH' with a 'Leftist Fight Club' open to everyone but Republicans.

"'In response to the record number of hate crimes against Latinxs, Immigrants, Muslims, Women, the LGBTQIA+ community, Jews, African Americans and other minorities since the rise of Donald Trump and other Alt-Right Neo-Nazis, Knights for Socialism has decided to host a series of self-defense clinics for anyone that wants to learn how to BASH THE FASH,' asserts the Facebook event page for 'Leftist Fight Club: The Rumbles at Lake Claire.'"
And we already know where this violence is being targeted: Donald Trump.
"The University of Central Florida Knights for Socialism beat effigies of President Trump, Attorney General Jeff Sessions, and presidential adviser Steve Bannon at its 'Whack-a-Trump' event Friday.

"Video footage of the festivities obtained by the East Orlando Post shows students screaming violent profanities and encouraging elementary- and middle school-aged children to join them.

"Events like these add negatively to the already tense political climate in our country."

"'Punch his ass!' one student screams while another takes a swing at the pinata, eliciting cheers from the crowd with every impact.

"At one point, following a number of fruitless efforts to attract participants, a small group of minors walks by the event, and members of the Knights for Socialism blindfold one child. Just before he swings at the pinata, though, a chaperone realizes what is going on and demands that the child take the blindfold off and not participate.

"Later, a larger group of school children approaches, surrounding the pinata and cheering while one child asks, 'Can I hit Donald Trump?'"
TTFN.